Welcome to the USS Excalibur!
Task Group Bastet Flagship



"I've got faith of the heart, I'm going where my heart will take me"
In a world where one species has been rocked to their very core, another has lost everything they ever held dear to them, and both are bent on showing that they can recover in vastly different ways. All it takes is one shot across the bow and hell might break lose. Add into that one race that may choose to take advantage of all the chaos and it looks like a recipe for disaster. The Raeyan Transit Corridor, the buffer zone between two of these races is the only thing that separates them both from all-out battle; add to that tensions and only
Bravo Fleet's
Task Force 93 is there to stop these two races from trying to take each other out of the equation. The peace must be kept, not for everyone's sake but the corridor is simply the only avenue between the sanctuary of the Beta Quadrant and the Raeyan sector, an incredibly varied region of space, boasting a plethora of habitable planets, species, stellar phenomena and a transwarp gate to the Round Table region of the Delta Quadrant.
The USS Excalibur, at last glance, was seen drifting in space, the ship time forgot. The ship almost everyone forgot about. Abandoned when her old crew were captured and assimilated by the Borg, in an attack that still to this day baffles the Federation, only the quick thinking of two passing ships prevented the Excalibur from drifting into a part of space no ship has ever ventured into. Taken back to Utopia Planetia, a four-year rebuild, resupply and refit have brought her back up the standards. The namesake of the whole class is ready to launch back into service. All she needed was a Commanding Officer. Someone who would have the stamina, the drive, the commitment and the passion to lead her back into the history books…
What do we offer?
We offer a regular-paced simulation where your posts guide what we do as a crew, as a team. Your posts are what make the mission. There is no "it's my mission, do it my way" mentality here, there is an idea to the mission, but it is what you write that determines if it succeeds or fails. A website that makes posting easy through the Nova software. We also have our Discord server where players can chat with each other.
We are a crew that prides itself on using our rank as an in-character tool, where we respect each other and work together to do what we all came here for, that is to write and have fun. No matter if we succeed or fail, we do so as a team, as a family. Our missions are part of who we are, and we all get from this simulation what we put into it. The drama we have is only in-character because we respect each other. That is our core ideal and something we strive for every single day. We aren't focused on pumping out 100+ posts every month, we are focussed on having quality and descriptive posts each and every single month.
We might now have the best-looking website going around, but it does the job for us. All of our posting is done right here, and we keep it looking nice and tidy. We are always improving on the website and making changes where needed to keep things updated so you know exactly what is going on. Our command team below are here to keep things operating smoothly around the website and Discord server and are always happy to answer your questions, so check us out on Discord or use the Contact form off to the side of the website.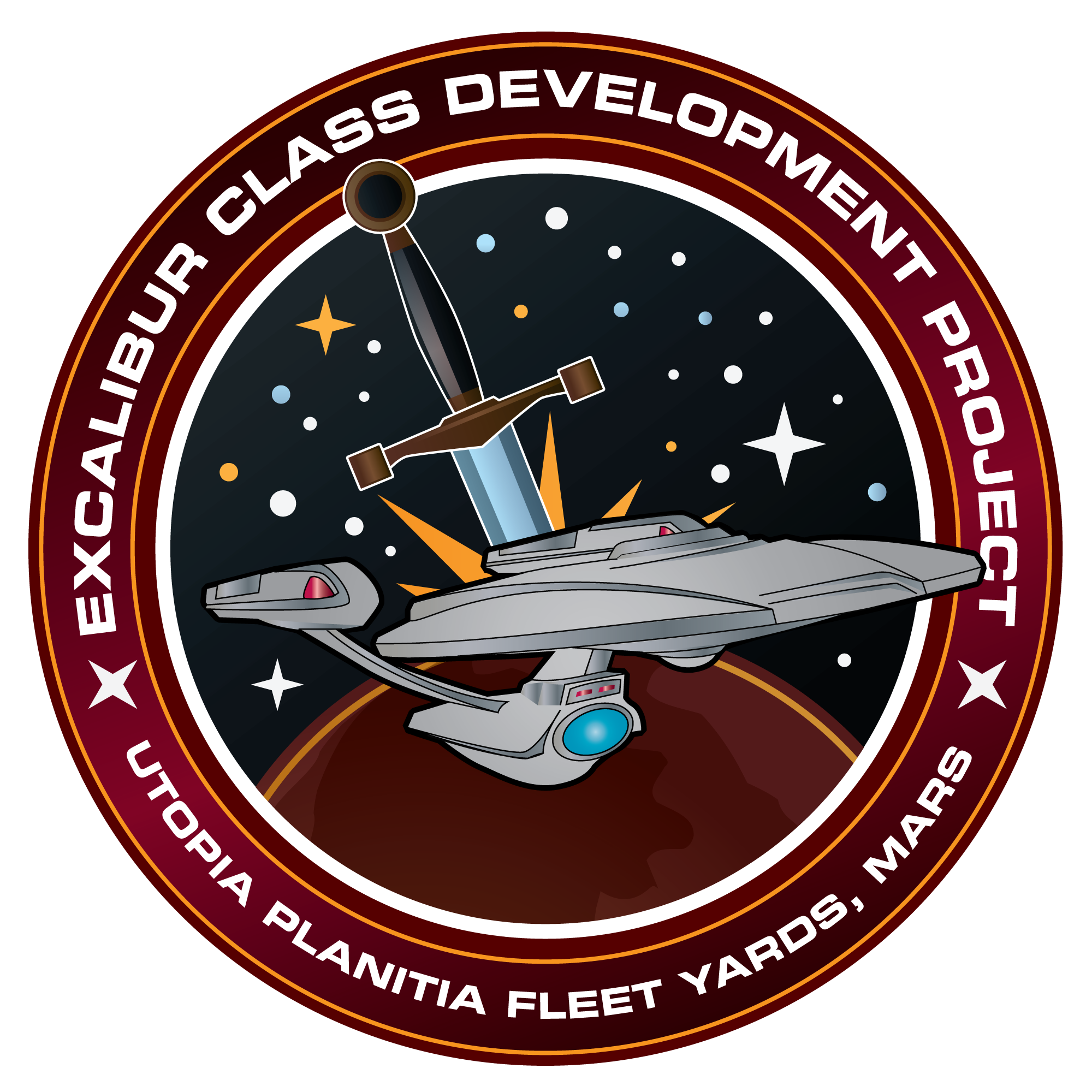 Command Team
Task Force Executive Officer & Free Romulan Movement (FRM) Line-Of-Effort Commander Commodore Nathaniel "Nate" Jackson
Commanding Officer, Game Master & Webmaster: Captain Samuel Wentworth
Executive Officer & Assistant Game Master: Currently Vacant - Apply Today!
Top Open Positions
At the moment, we are looking to fill our
Executive Officer
position as a matter of urgency, this would be someone with previous command and/or leadership experience in running a simulation. We also would love to fill our remaining departments with at least a leader, so positions such as
Chief Flight Operations Officer, Chief Operations Officer
and
Chief Intelligence Officer
. We are also very welcome to encouraging those who want to fill the Assistant Chief positions or one of the numerous enlisted and civilian positions to apply to join our simulation.
Regardless if you have 10 minutes of simming experience or you are a veteran, as long as you want to be part of the team here, you follow our rules and have a character biography that is to our standard as well as our standard of writing
(we have a single posting style/format we all follow)
then head on over to our easy
application form and sign up today to fill one of our vacant positions. It doesn't have to be one of the ones above, it can be anything; we will work your position into our storylines as much as possible.
Some final words
I hope you enjoy looking around our website, we have our Discord server which you can join to ask us any questions, or just send through an email using the contact form on the side of the page. I look forward to answering any questions you may have and hopefully we will see you soon join the team here on the USS Excalibur! We have been around since September 2016, so we are soon going to begin our third year as a simulation, and the big thing you will get with the simulation is stability. We have no plans to shut this simulation down, nor do we have plans to give it up anytime soon, so you know that joining the team, you will have a simulation to enjoy your writing for many months to come.
We also have our Discord server at
https://discord.gg/VzZ7ejQ and we are more than happy to welcome you to the server to ask questions and see what it is all about. The whole crew are ready to answer any questions you might have before submitting your application.
On behalf of the entire crew, I want to thank you for looking around our website. We all stand ready to face the adventures that await. Come and join us.
Captain Anthony Richardson
Game Master/Webmaster
(and Commanding Officer)
Task Group Bastet Commanding Officer, Task Force 93 "S.E.A.R.C.H."
Bravo (Fourth) Fleet
Latest News Items
Posted on Monday September 10th, 2018 @ 4:52pm by Captain Anthony Richardson in Out of Character
I put this on Discord, but I will be on leave (sort of) between tonight and the 17th/18th of the month as I will be taking a bit of a vacation while I'm away from work. I'm also heading to the racetrack for the upcoming Supercars weekend. Should be a fun time for me. With no leadership besides myself (i.e. no Executive Officer), I will try my hardest to get active and get some internet while I am away, but in case I can't, this is my notice that I will be absent.

We have 5 posts so far this month, and I'd love to get that number to 15. I want to challenge everyone to get to that point by the end of the month, so we can really show our improvement. The storyline is going great at the moment, I have just posted the most recent joint post, and that has really opened up some more posts that can be worked on. I will also try to get some posts done while I am travelling to help out as well.

If you need me while I am away, Discord (or emails) as I will have my phone with me and I have access to those apps while I will be there, but responses might be a bit longer than normal.
Posted on Monday August 27th, 2018 @ 5:54pm by Captain Anthony Richardson in Sim Announcement
Wow! It's been a long time between drinks on this case, but we have a new crewmember joining the USS Excalibur family. Please join with me in welcoming Detjen as our newest member of the Engineering team, he will be joining us as
Ensign William Haynes
Welcome to the Excalibur family!!!
Posted on Monday August 20th, 2018 @ 4:12pm by Captain Anthony Richardson in Sim Announcement
Contrary to popular belief, we are still active everyone! The crew has had a meeting and we feel that it is best to keep going, we have unfinished business, we have a mission to complete and it would be unfair to the Task Force for us to give up on building the Free Romulan Movement canon storyline in the middle of the mission.

We are opening our recruitment up even further, so we will be around more now and you'll see what we are all about. Loads of positions are open for applications. Our mission will be moving forward, even more, the crew have agreed as a group to work together to rebuild the simulation and I have all the hope and desire to keep this simulation going for many more years!

You'll be seeing much more from the Excalibur simulation into the coming months!
Posted on Monday May 7th, 2018 @ 6:09pm by Captain Anthony Richardson in Sim Announcement
https://forum.bravofleet.com/forum/announcements/bfa-announcements/30974-addressing-internet-privacy

I won't go into everything since you can read the above announcement from the Bravo Fleet Admiralty, but I can tell you all that over the next day or two, I will be developing a privacy policy for the simulation. It will address all of the details in the above fleet announcement and will ensure that prior to the introduction of any new legislation.

I know we have all seen the news about Cambridge Analytica and the massive fallout that it has had across the whole internet, and I am very serious about internet security and privacy. I want to assure every single person on this simulation and every single guest who applies as well as those who have previously been part of this simulation that your information is secure. Under no circumstances is personal details or any information provided in the application process or details from Discord are handed to a third party or any other outside source.

The details you give are kept on this website and on the Bravo Fleet website as well. The Admiralty are working with Anodyne Productions to produce an update to allow for the users to delete their own accounts in order to better comply with the easy opt-out provision of this EU legislation that is coming into effect towards the end of this month, however, I already provide such matters in that any former member may request to have their information fully deleted from the server and such things would happen within 24 hours.

The new privacy policy will be uploaded to the database over the coming days and will be linked throughout the website. I will provide a link to you all once that is completed.
Posted on Wednesday April 4th, 2018 @ 8:21pm by Captain Anthony Richardson in General News
We finally have an Executive Officer, please welcome Lieutenant Commander Tristan Daniels to our simulation as our new Executive Officer. I'm looking forward to pushing our storyline even further now and with our command team, we will be really getting involved with the storyline!
Latest Mission Posts
Mission: Mission 3: Fight Or Flight?
Posted on Monday September 10th, 2018 @ 4:47pm by Captain Anthony Richardson & Lieutenant JG Juliette Green & Lieutenant JG Haniko Takahashi & Ensign William Haynes & Ensign Vance Long & Master Warrant Officer Eric Lo
Ensign Long had only recently arrived, but already he received a promotion...sort of. The captain made him acting operations chief. Not day for a few days work.

The captain ordered him to work with Lieutenant Green on a transmission that he had received. So he made his way down to…
Mission: Mission 3: Fight Or Flight?
Posted on Thursday August 30th, 2018 @ 6:51pm by Ensign William Haynes
William Haynes, Ensign William Haynes, sat in one of the shuttles passenger seats, a PADD in his left hand through his eyes had long lost focus on the device which wasn't really a loss since he had read the thing half a dozen times already. Instead, as the time ticked…
Mission: Mission 3: Fight Or Flight?
Posted on Monday August 20th, 2018 @ 6:03pm by Captain Anthony Richardson
It had been 15 minutes since the Excalibur bridge had heard the message, followed by a communication through Anthony's terminal attached to his captain's chair that they would be making further "demands" as they put it at a later date. Anthony followed everything that they said, he was alone in…
Mission: Mission 3: Fight Or Flight?
Posted on Monday August 20th, 2018 @ 8:19am by Captain Anthony Richardson & Lieutenant JG Juliette Green & Lieutenant JG Jesse Stone & Lieutenant JG Haniko Takahashi & Lieutenant JG Harriet Novar MD & Master Warrant Officer Eric Lo
[OLD]

Anthony looked over the report. It was quite interesting to read that some people in the Task Force thought the Orions or someone else was involved in this movement, but Anthony was sure that this was isolated

He looked at his old-fashioned clock sitting on his table. It was…
Mission: Mission 3: Fight Or Flight?
Posted on Monday August 20th, 2018 @ 3:56am by Lieutenant JG Haniko Takahashi
The in the large science lab sat the briefing table. Around the table Takahashi and her department had gathered. All were working on their PADDs as Haniko stood up.

"As you can all read, we have been assigned to handle any issues with the cargo on the captured ship." Haniko…